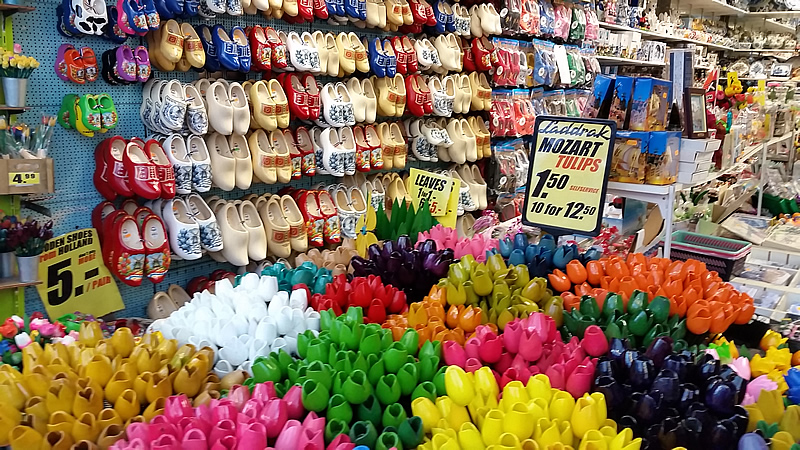 Kim and I take the train from Bruges to Amsterdam and grab a cab to the apartment, a sparsely furnished Airbnb above one of Amsterdam's bazillion outdoor markets. No sooner do we arrive than head out on-foot for a reservation at Mystique. About a 15 minute walk through herds of cyclists and trams that threaten to cut you into ribbons.
Greeted by 70's funk and disco, Mystique is empty. I know we're eating early, but I expected a crowd based on reviews. We peruse the menu, have a few tasty cocktails, and start with the duck confit wantons in an Indian carrot cream. Delicious. Nicely plated. Crispy wantons with tender duck – pipping hot and packed with flavor. I like when dish one makes me happy.
"Are you from Amsterdam?" we ask the waiter.
"Yep. You won't find too many of us around."
"What's good here?"
"People love the ribs."
Who woulda thunk I'd have excellent ribs in Amsterdam?  And such perfectly crispy fries. I also dug the Farmhouse Chicken with truffle, mushrooms, rösti and truffle gravy. Kim found it a little dry but she's not into white meat in general (except for me).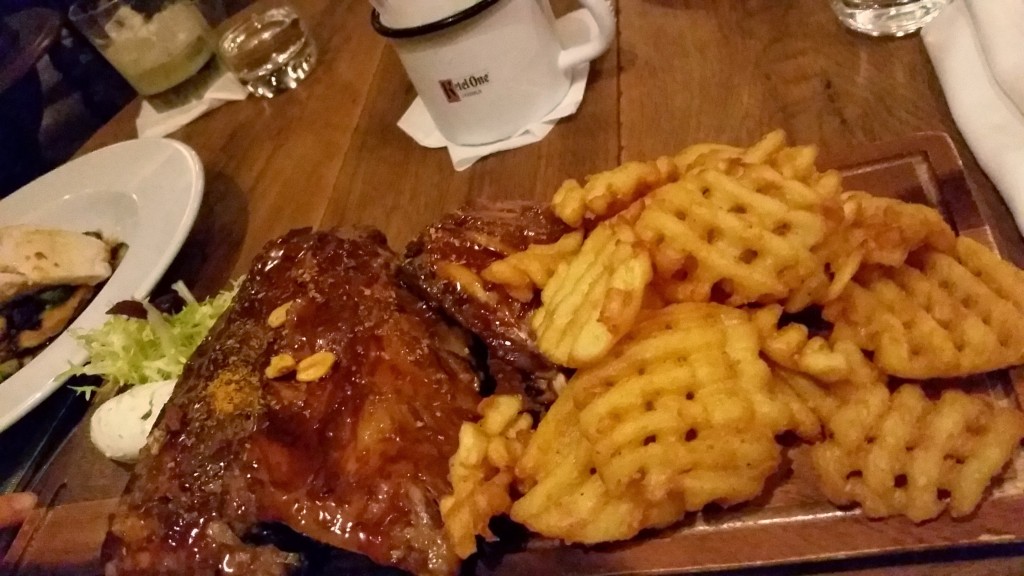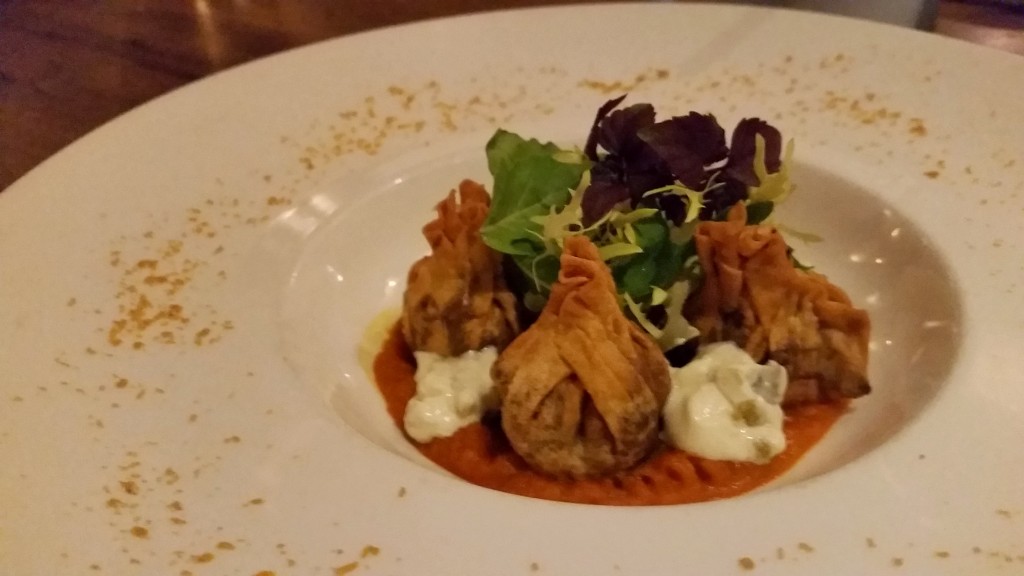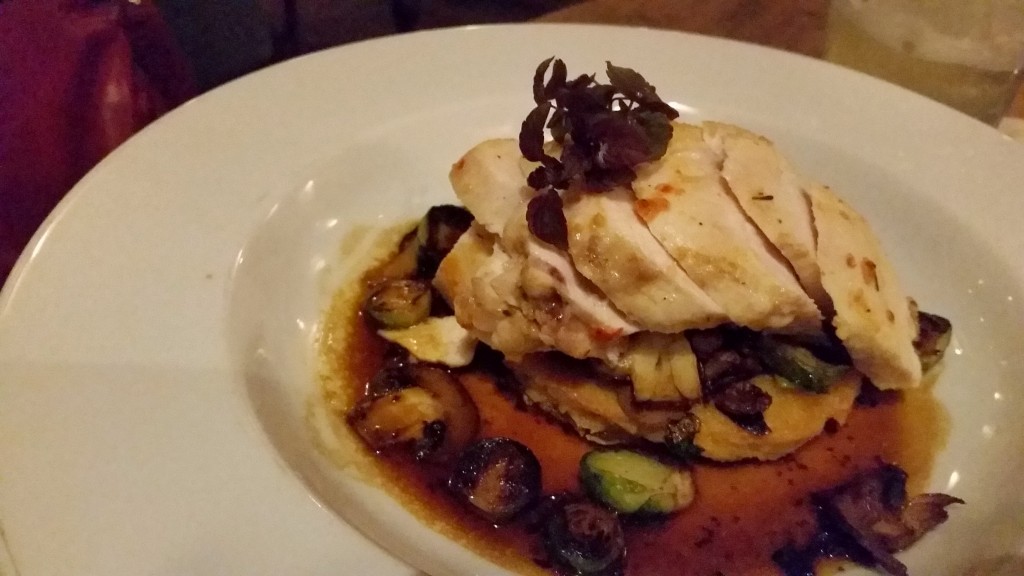 I have another drink, happy to be with my girl in a strange city. The Groove Line by Heatwave pumps through the speakers.
"Awwww shit. This playlist is awesome," I tell the waiter.
"We hate it," he says. "We hear the same songs over and over all week."
The waiter, admittedly more shoegaze than funk-disco, was our first real taste of Amsterdam and we dug him. Super friendly in a no bullshit way – he gave us the address for a dinner spot the next night and we left happy and full.
"Let's get the red light distinct out of the way," I say to Kim and we flow with a river of impaired tourists through narrow medieval streets to check it out. I like half-naked girls even more than the next guy, but I don't like swaths of drunken tourists gawking at them through windows. And I ain't about to wait in a line to watch strangers have sex in front of an audience – I hate lines, strangers, and audiences.  Sorry, sex.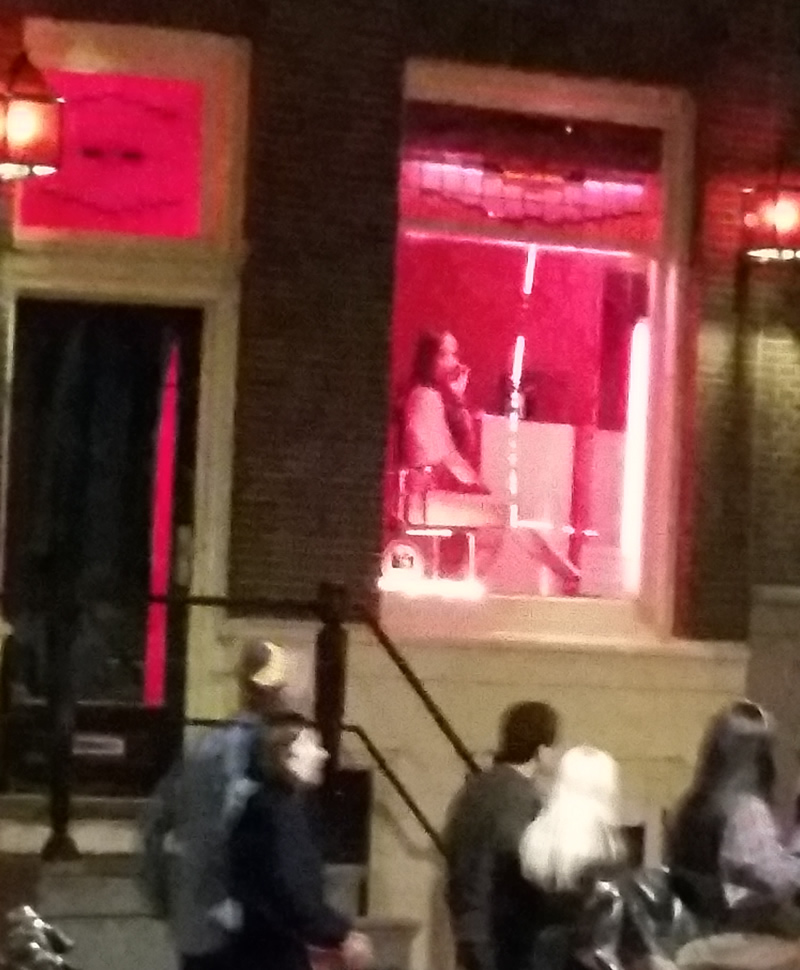 Sometime the next day I was relieved to learn that the selling points of weed and prostitution are the least interesting things about Amsterdam. I was surprised to find it so beautiful and walk-able. So many canals, and exciting public squares and cafes and bustle. A mix of medieval old school and punk rock. And the museum scene is off the hook; Rijksmuseum, Van Gogh, and Stedelijk. They love artists here.
Had some delicious Benedict on thick cut bacon and bread at Bakers and Roasters with perfecto ice-coffee, too. Kim got the Eggs Florentine, also excellent. No wonder there's a line at this place. We got here just in time.
"Don't you love when a line forms after you're already seated?"
"Suck it, tourists!"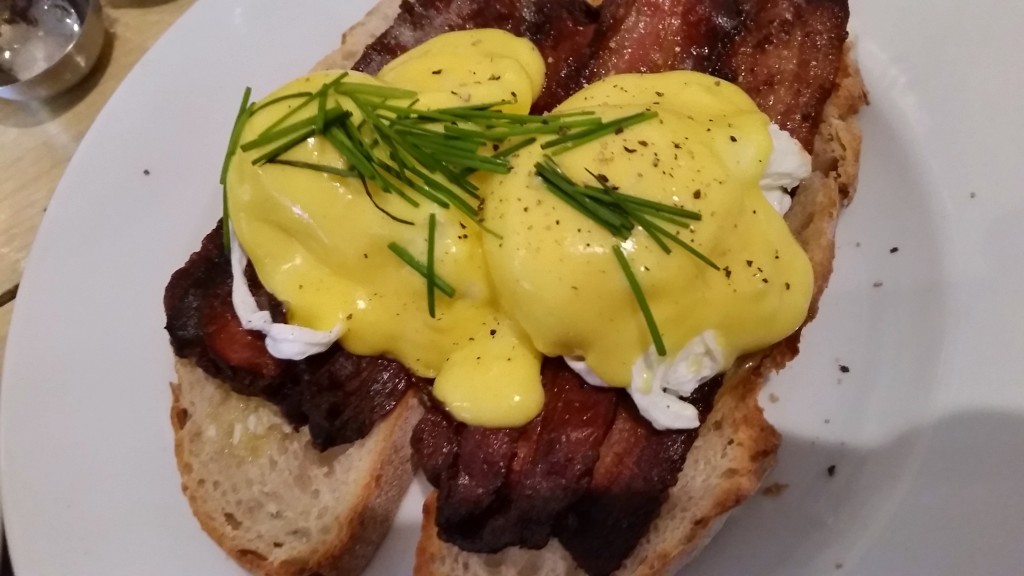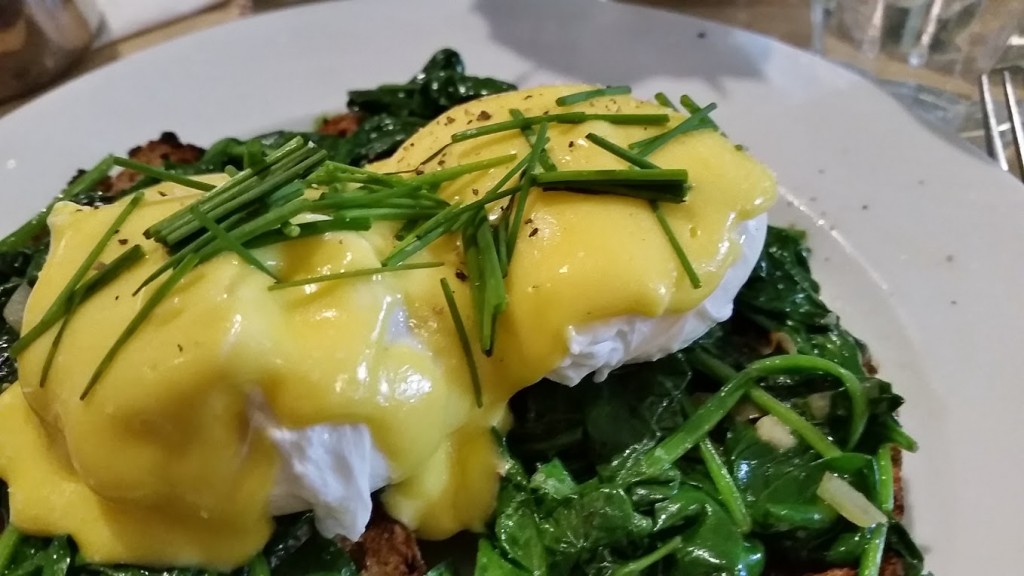 It's hard to walk around Amsterdam and not eat some street food. At least that's what I tell myself.  We'd heard a lot about stroopwafels, and yes, those were super hot and sweet and yummy. Also, some little profiteroles with Nutella and butter were tasty, if a little soft. Meanwhile, Kim was on the hunt for a herring sandwich, a local delicacy, and she was a bit underwhelmed when she finally had it. Some people eat the whole herring at once and others opt for a hot-dog roll. I opted to not even look at it.
"It's too soft," she says. "Soft roll on top of soft fish. Wanna try?"
"I wouldn't touch that with Hitler's penis."
Taking that waiters advice, we hit Kantjil, where the table gets covered in small plates, bowls, and white rice. They really inundate you with quantity, but I suspect there are better such rice tables in Amsterdam. Heck, there's one right in South Slope. Kim likes seafood more than I, as well as pickled vegetables, so I think she dug this place more than me.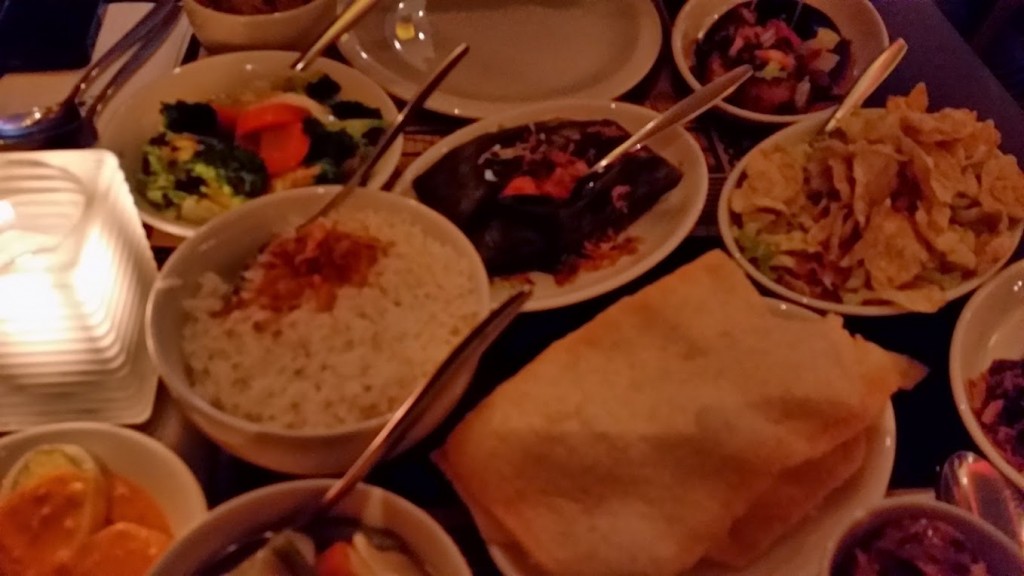 We picked up a few joints and a pot muffin at a local coffee shop and blew some smoke off the terrace – marveling about how far we were from home, mesmerized by the clean up crew still packing away the market.
"They do this like everyday, twice a day, all over the city," Kim says.
"Let's hope that legalizing weed in the states doesn't detract too much from tourism here."
The sun reflects in the canal as the last day of our adventure across Paris, Bruges, and Amsterdam comes to an end.
"We're very lucky," Kim says to me. And she's right. Again.